California Connoisseur 6 Bottle - Pinot Chardonnay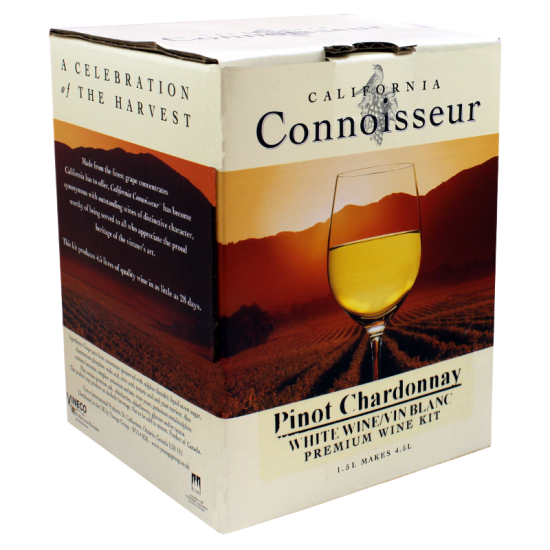 California Connoisseur 6 Bottle - Pinot Chardonnay
Wine Ingredient Kit Makes 6 Bottles of Quality Pinot Chardonnay White Wine.
Produces A Clean, Crisp And Dry, Medium Bodied Wine. Its Complex Flinty Taste Is Complimented By A Delicate Floral Aroma. Includes Premium Oak Chips.
Alcohol : 11.5% - Body : Medium - Oak : Yes
Basic Home Brewing Equipment and Bottles Required, Full Instructions Included.
All Ingredients Included, No Extra Sugars, Yeasts Or Chemicals Required.