Winexpert Reserve 30 Bottle Blush Wine Ingredient Kit - Australian Grenache Rose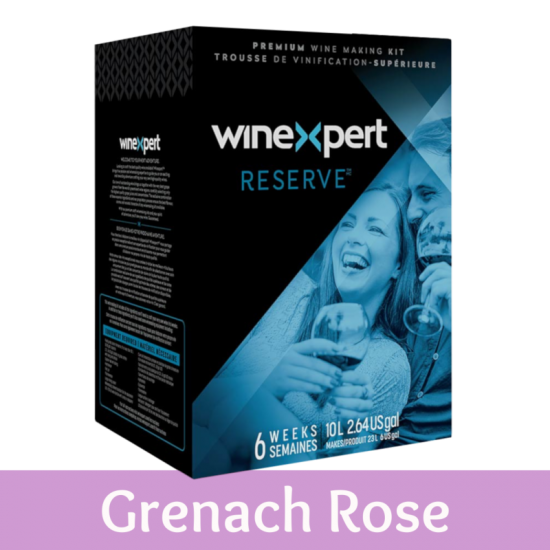 Sold Out
Winexpert Reserve 30 Bottle Blush Wine Ingredient Kit - Australian Grenache Rose
Winexpert Reserve (Formerly International Selection) Home Wine Kit Makes 30 Bottles of Premium Quality Australian Grenache Rose Wine In Around 6 Weeks.
10 Litres Of Juice Produces A Premium Wine With Exceptional Body, Flavour And Aroma.
Strawberry, Raspberry With Crisp Acidity. 12% abv.
All Ingredients Included, No Extra Sugars, Yeasts Or Chemicals Required.
Basic Home Brewing Equipment and Bottles Required, Full Instructions Included.