Butler Fortified 6 Bottle - Ruby Desert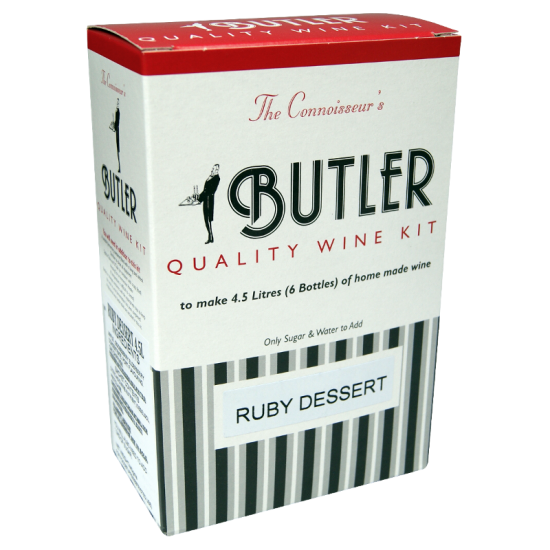 Sold Out
Butler Fortified 6 Bottle - Ruby Desert
Makes 6 bottles of dark and rich Port style wine to appoximately 18% alcohol.
Full Instructions Included.
Ready to drink in about three weeks, depending on fermentation temperature. Improves with longer maturation.
Requires 1.3kg of sugar, basic brewing equipment and a wine container or bottles to store the finished wine.