Butler Fortified 6 Bottle - Ginger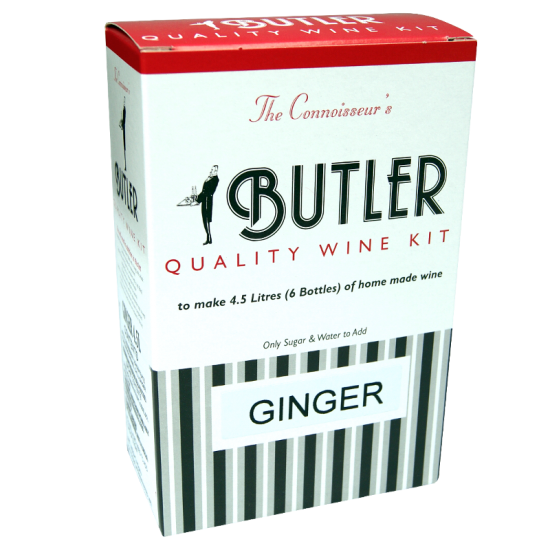 Sold Out
Butler Fortified 6 Bottle - Ginger
Makes 6 bottles of classic Ginger Dessert wine to appoximately 18% alcohol.
Full Instructions Included.
Ready to drink in about three weeks, depending on fermentation temperature. Improves with longer maturation.
Requires 1.3kg of sugar, basic brewing equipment and a wine container or bottles to store the finished wine.
Tony's Tips
Whisky Mac? Ginger wine? Ginger Gin? this fortified ginger will be a good ingredient for all  ginger based or ginger additive/mixers at a fraction of the price of market leaders Stones or Crabbies.
You will always have that elusive ginger ingredient to hand at this price! There is also a 6 Bottle Vermouth Bianco for the "It" in gin and Italion vermouth so get both and never be caught out with those traditional drinks that require such additions.