Muntons Liquid Malt Extract 25kg - Dark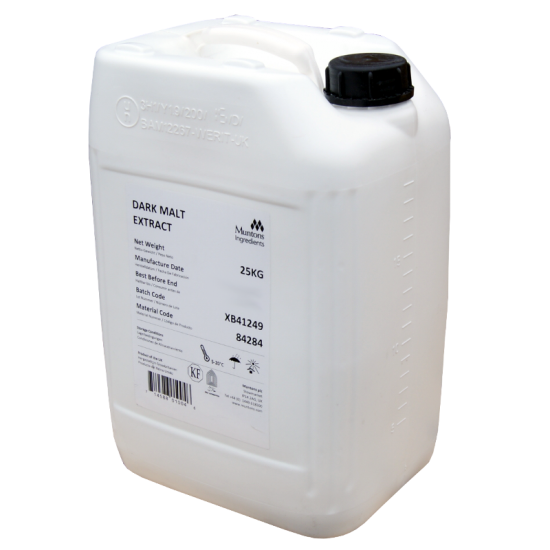 Muntons Liquid Malt Extract 25kg - Dark
Muntons Dark Malt Extract Is Made Exclusively From The Finest English 2 Row Barley
Produced By The Aqueous Extraction Of Sugars From Malted Barley And Subsequently Concentrated Into A Syrup. The Extract Is A Valuable Source Of Fermentable Sugars When Making Beer
Provides Natural Colouring And Imparts A Traditional Rich Malty Flavour.
This Bulk Size Is Ideal For Those Who Move On To Larger Scale Brewing Or Frequent Brewers Who Find The Convenience Of Bulk Supplies Outweigh The Shorter Shelf Life Compared With Tins
This Quantity Of Malt Will Produce Up To 330 Pints Of Beer Without The Addition Of Extra Sugars
Tony's Tips,
There are three varieties in this range: Cedarex - Amber, Dark and Pale Light.
These 25kg plastic containers of Liquid Malt Extract are perfect for the Regular and Demanding Brewer who wants a real Ale brewed to Professional Standard. They're quite Heavy to lift and pour accurately, so find a helper, especially for the first 100 - 150 pints or so.
The empty container is handy too, for bulk storage of other liquids, for use in the Garage, Garden, or Camping and Caravanning. They also, make excellent Door Stops when filled with water,