Muntons Premium Gold Active Brewing Yeast - 6g Sachet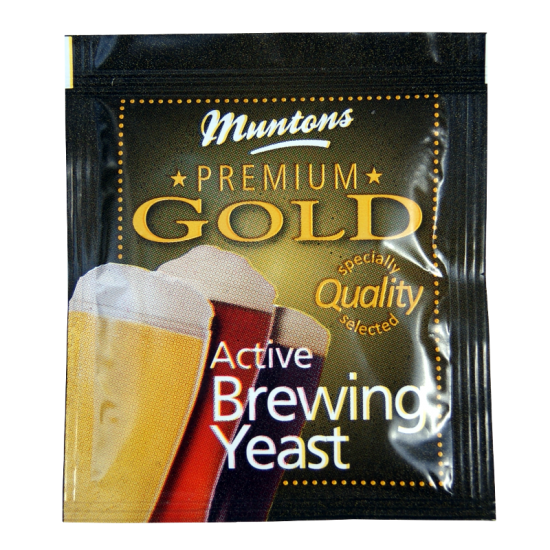 Muntons Premium Gold Active Brewing Yeast - 6g Sachet
6g Sachet Of Muntons Premium Gold Yeast.
High Quality Yeast For 23 Litres Of Beer.
Sprinkle Onto Wort - No Need To Re Hydrate.
Tony's Tips
This Munton's Premium Gold Active Brewing Yeast is of the type that has firm "Crusting Characteristics" performing thorough fermentation at around 20 c and does not need re-hydration, so just sprinkle the yeast and let it work naturally without stirring. A thick creamy  residue will form in the sediment, resulting in a really clear brew immediately following fermentation. Tip: Keep it hidden or it may get nicked and used by the kitchen staff in the preparation of Bread and Cakes!