Mangrove Jacks M84 Bohemian Lager Yeast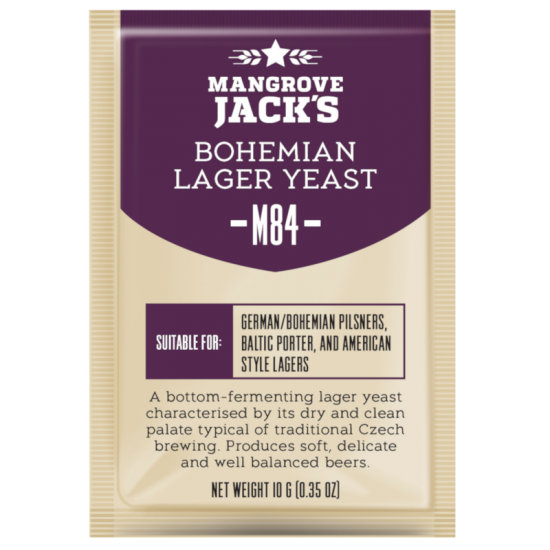 Mangrove Jacks M84 Bohemian Lager Yeast
A Bottom Fermenting Lager Yeast Strain Perfect For European  Lager And Pilsners. This Yeast Will Produce Soft, Delicate And Balanced Beers.
Suitable For German / Bohemian Pilsners, All Lager Styles And German Bocks - Attenuation - High, Flocculation High
Sprinkle Directly On Up To 23 L (6 US Gal) Of Wort. For Best Results, Ferment At A Low Temperature Of Around 10-15 Degrees C (50-59 Degrees F).