Lallemand Danstar Windsor Beer Yeast - 11g Sachet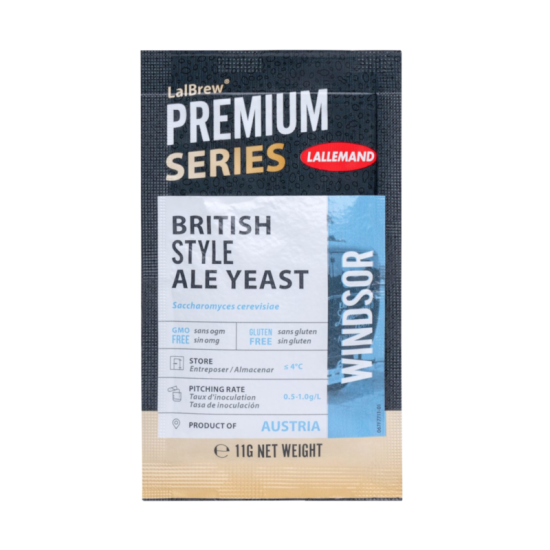 Lallemand Danstar Windsor Beer Yeast - 11g Sachet
Vacuum Sealed Quality Beer Yeast For Up To 25 Litres
Fermentation Temperature Range - 17C To 21C With A Reletively High Alcohol Tolerance
A True English Strain Of Yeast, Top Fermenting, Ideal For English Beers And Ales
Tony's Tips,
This Yeast is non-flocculent (disperses well - non clumping) that Brewers with "Know How" use to create authentic English-Style Ales to enhance the particular characteristics for full-bodied, fruity Porters to Pale ales with moderate alcohol levels, matching the flavour and aroma of traditional English Ales.
Lallemand - Windsor Danstar is a gluten-free Active Dry Yeast which should be re-hydrated in 100ml. of water between 30-35C for 20 minutes or so before adding to the wort.
Quick start fermentation, completed in 3 days at 17-21C with moderate attenuation leaves a relatively high gravity.
All in all - fast, fruity and full bodied! that's the way I like 'em best . . . . . along with my English Ales!