Replacement Bags For 3l Bag In Box - Pack Of 3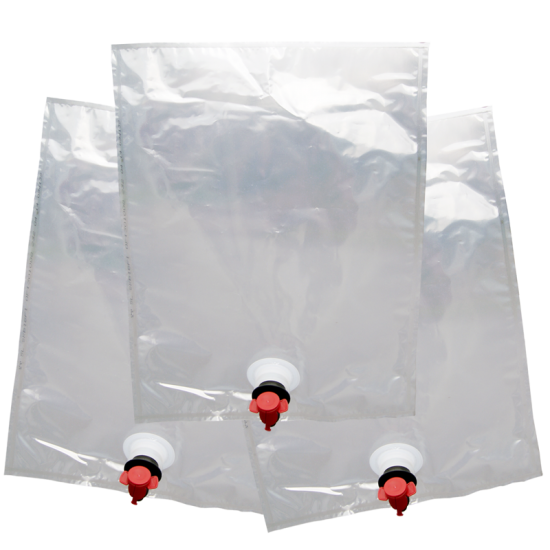 Replacement Bags For 3l Bag In Box - Pack Of 3
Ex Tax: £6.19
or Buy 2 or more for £5.20 each
Pack Of 3 Collapsable Bags With Taps. Each Holds 3 litres Of Wine
Designed To Fit Standard  3l Boxes
Food Safe - As Well As Wine, Beer  & Cider, This Product Is Also Suitable For Storing and Dispensing All Non Carbonated Drinks Inc Water, Juices And Squash Etc

Tony's Tips,
these useful  replacement bags are essential for easy, fast, trouble free dispensation of wine from BiBs (Bag in  Box). Well worth keeping a few spares, you never know when you may need one or two!
Other uses include:  Homebrew Booze Smugglers (Concealed Under-Garment) for Festivals to avoid extortionate Bar Prices! . . . . to Emergency "Comfort" Containers. Essential, when caught out, possibly later at the same festival! (after the bag is emptied, of course)
For an alternative, long lasting, Classsy, 3 or 5 Litre BiB Wine Dispenser, please take a look at "Laboul"  from Balliihoo.co.uk. Attractive and Robust, Laboul will impress your guests and provide a stylish Solution to Wine and other Bevarerage Dispensing at Parties, Festivals and special events, they also make great gifts.