Balliihoo Premium Equipment Starter Kit With King Keg, Co2 Pressure Top Up System & Heater Belt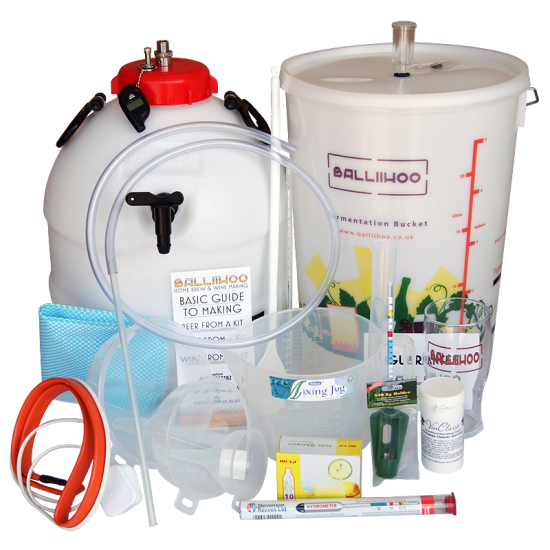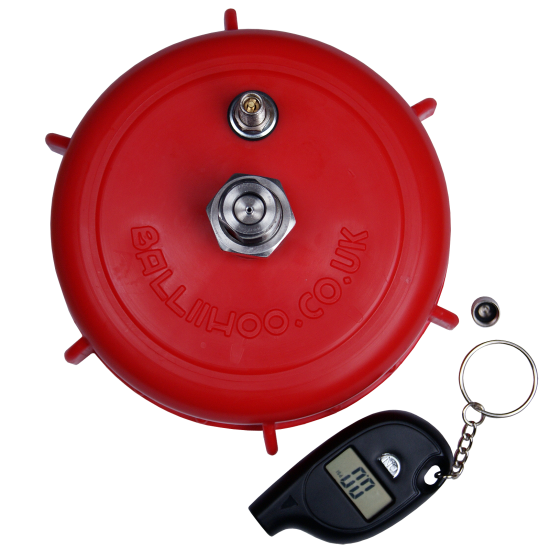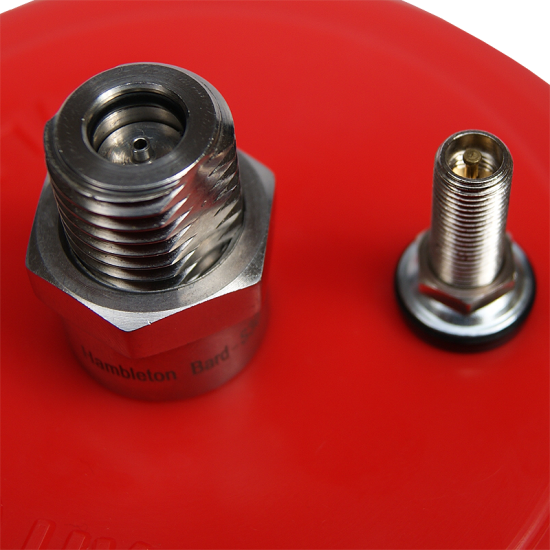 Sold Out



Balliihoo Premium Equipment Starter Kit With King Keg, Co2 Pressure Top Up System & Heater Belt
This Is Our Most Comprehensive Home Brewing Equipment Kit & Has Everything You Could Need (Including A Heater Belt, If You Are Using Your Kit In A Colder Area Like A Garage Or Shed) - Suitable For All 40 Pint Beer/Lager Kits
Balliihoo Fermentation Bucket With Lid & Temperature Strip, Lid Comes With A Grommet Pack & Airlock, Syphon Tube With Racking Cane, Hydrometer, Trial Jar, Glass Thermometer, VinClasse Cleaner/Steriliser,  Premium Top Tap Pressure Barrel With Temperature Indicator & S30 Pressure Top Up Valve Cap, Long Handled Mixing Spoon, Plastic Jug, Set Of 3 Plastic Funnels, Bulb Holder, Pack Of 10 Co2 Bulbs, 2 Non Abrasive Cloths & A Balliihoo Pint Glass.
The Balliihoo Barrel Cap Comes Fitted With Genuine S30 Pressure Top Up Valve Which Allows Use With 8 gram Co2 Bulbs Via A Piercing Pin, The Pin Can Be Removed To Accept Hambleton Bards Larger S30 Co2 Cylinders If Required. The Cap Is Also Fitted With A Schraeder Valve & Supplied With A Digital Push On Gauge, So That You Can Monitor Pressures Within Your Barrel.
To Make Your First Brew You Will Require An Ingredient Kit & 1Kg Of Sugar, Brewing Sugar Or Spraymalt - See Our Other Items For A Choice Of Over 40 Different Types Of Lager, Cider, Stout, Beer & Real Ale.
Each Of These Premium Barrels Is Fully Assembled And Individually Tested For Leaks And Pressure Retention Prior To Dispatch
PLEASE NOTE - As this item contains pressurised containers it cannot be sent by Royal Mail & therefore must be shipped by "LAND COURIER" only, this may affect the availability of this product to certain areas.
One Of The Most Comprehensive Home Brewing Kits Available On The Market, All Components Of This Starter Kit Are Fully Covered By Balliihoo's "No Quibble" One Year Guarantee 
Tony's Tips
It's surprising how many Bits and Pieces one needs at the outset when the decision to "Do A Homebrew" has been made! To remove the worry of forgetting something, this Balliihoo, Premium Homebrew Starter Equipment Kit with all the latest Balliihoo modifications with 8 Gram Co2 Pressure Top Up System and Heater Belt to maintain the correct temperature is a great introduction to this wonderful Sport!
Use specially formulated, Pressure Barrel Seal Grease available from Balliihoo to ensure a good airtight seal with no fear of Contaminating the brew and there are other things you will need like an Ingredient kit and possibly Sugar or Spraymalt but this is all you, or your lucky Christmas / Birthday Present Recipient will need to get started today. Play your cards right and offer to help with the first few Brews and you may well recover your outlay by receiving "Very Drinkable" Goods in Kind!
Some clever new Balliihoo modifications are included now; A handy built in Drip Tray, and the Tyre Pressure Valve and Gauge (Doubling as a key ring)  removes "Pressure Guesswork." There is also a very convenient  pressure test and release valve which is great for testing the top pressure. There is now a valve service kit extractor/replacement tool available from Balliihoo to recondition your valve every 20 brews or so. Always top up the pressure with pure CO2 only. Don't use a bike Pump!