Alcoshot Starter Kit - Blueberry Flavour Shot Kit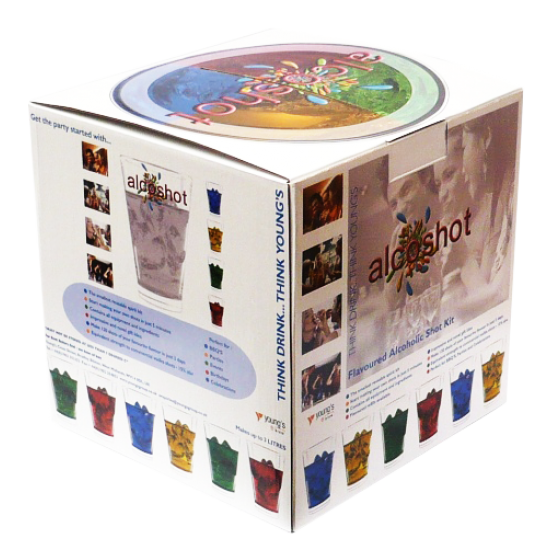 Sold Out
Alcoshot Starter Kit - Blueberry Flavour Shot Kit
This Kit Contains All Equipment, Ingredients & Instructions To Make 120 Shots.
Ready In Just 5 Days, This Kit Is Re Useable With Alcoshot Refill Kits.
Equivalent To Commercial Vodka Shots - 15% abv.
Each Kit Contains - 2 Fermentation Containers, 1 Container Lid, 2 Sugar Packs, 1 Spoon, Pack Yeast/Nutrient, Pack Acid/Stabiliser, 3 Packs Finings, Flavouring Compound, Syphon Tube & Clip, Instruction Leaflet.
Tony's Tips
This is the Perfect Party Tipple at surprisingly low cost when you consider the average Vodka Shot in your Local will vary from £2 - £4 a pop! Exceptionally Easy to Make, Great Quality and Super Value, other Flavours are good to try as well as this Blueberry . . . . it's worth looking at the range of Prestige Essences shown on this Website for added variety and enjoyment!