Still Spirits - Tennessee Bourbon Barrel Chips - 100g Bag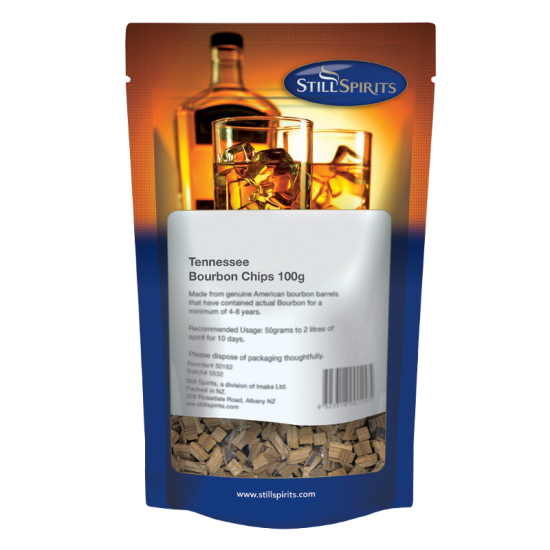 Still Spirits - Tennessee Bourbon Barrel Chips - 100g Bag
Made from genuine American bourbon barrels that have contained actual Bourbon for a minimum of 4-8 years.
 Recommended Usage: 50 grams to 2 litres of spirit for 10 days.
Used To Soak Your Neutral Spirit Or Vodka To Give An Authentic Bourbon Flavour.
Can Also Be Added When Fermenting Beers And Wine To Give Additional Flavours.
Tony's Tips
These Bourbon Chunks are obtained from Authentic American Bourbon Barrels, but I suppose you could get some oak from the local DIY shop and let it soak up some Jim Beam, Jack Daniels, Maker's Mark, or any other famous Bourbon to flavour your base spirit but you just can't beat the real thing; Genuine Bourbon Barrels Soaked in the real McKenzie! Copious experiences and recommendations for Bourbon Chunks abound on the Internet, not all are favourable! but don't let these put you off, try a few experiments and take careful notes so as to repeat the good results and eradicate the not so . . . . . it's amazing what a just a few chunks can do if left for longer in the spirit base, rather than a lot of chunks for a shorter time. See the back of the packet for ideas.