Still Spirits - Icon Liqueurs - Black Raspberry Royale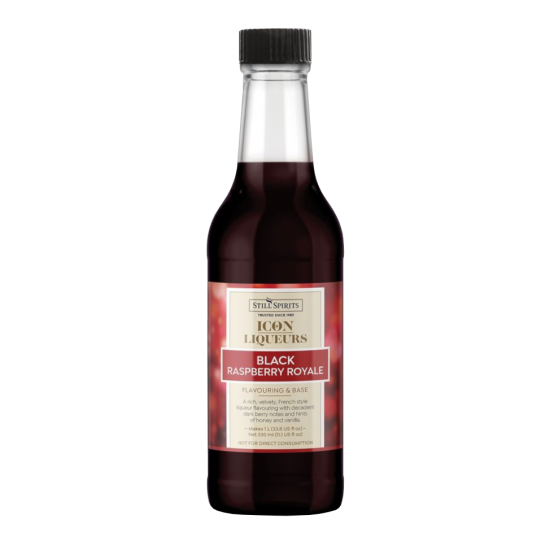 Still Spirits - Icon Liqueurs - Black Raspberry Royale
Easy To Make, No Mess, 330ml Bottle Of Pre-mixed Flavour Essence And Base.
A Rich, Velvety, French Style Liqueur Flavouring With Decadent Dark Berry Notes And Hints Of Honey And Vanilla.
Add The Bottle Contents To A 1 Litre Bottle, Add 210ml Of Water And Top Up With Vodka Or Filtered Alcohol At 40% ABV.