Still Spirits - Gobblers Bourbon Barrel Chips - 100g Bag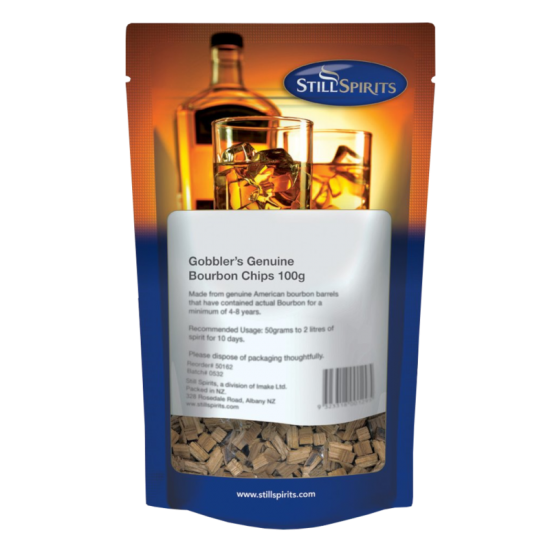 Sold Out
Still Spirits - Gobblers Bourbon Barrel Chips - 100g Bag
Made from genuine American bourbon barrels that have contained actual Bourbon for a minimum of 4-8 years.
Recommended Usage: 50 grams to 2 litres of spirit for 10 days.
Used To Soak Your Neutral Spirit Or Vodka To Give An Authentic Bourbon Flavour.
Can Also Be Added When Fermenting Beers And Wine To Give Additional Flavours.