SPECIAL OFFER - Hand Crafted Smugglers Special Ale - 40 Pint Ingredient Kit - Damaged Box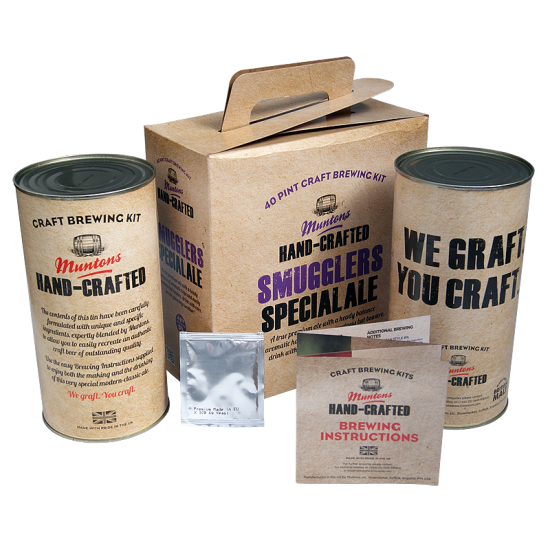 Sold Out -19 %
SPECIAL OFFER - Hand Crafted Smugglers Special Ale - 40 Pint Ingredient Kit - Damaged Box
Usual Price £25.99 - Reduced to £20.99 - On Special As Damage To Box (Possible Dented Tin) - Good BBE Date (Dec 2023)
Kit Makes 40 Pints @ Approximately 5% ABV - All Ingredients Included In This Double Tin Kit (No Additional Sugars Required).
A True Premium Ale With A Heady Balance Of Aromatic Hops & Malty Sweetness, But Beware, Drink With Care, As One Glass Begs Another.
Every Beer In The "Hand Crafted" Range Has Been Carefully Formulated With Its Own Unique And Specific Ingredients, Expertly Blended To Allow You To Recreate Authentic Craft Beer Of Outstanding Quality.
Kit Contains 3.6kg Of Hopped Malt Extract, Premium Yeast Sachet & Instructions.