SPECIAL OFFER - Pack Of 6 Clear Champagne Bottles With Traditional Corks & Cages - End Of Line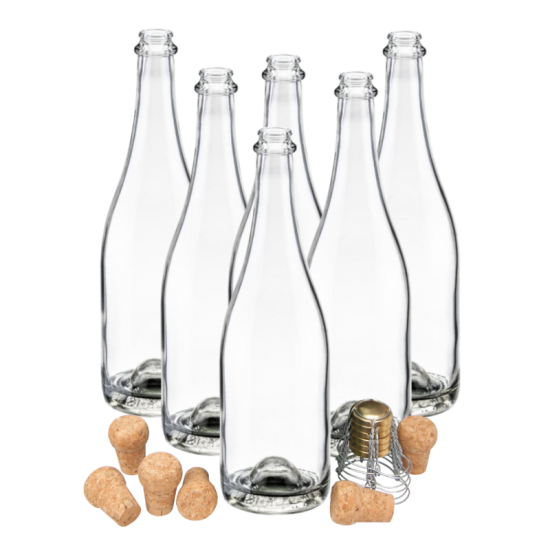 Sold Out -23 %
SPECIAL OFFER - Pack Of 6 Clear Champagne Bottles With Traditional Corks & Cages - End Of Line
Usual Price £15.59 - Reduced to £12.00 - On Special As End Of Line Clear Bottles (No Longer Sold)
6 Quality 750ml Empty Champagne Bottles Complete With Push Fit Mushroom Corks & Wire Cages.
Made With Heavy Duty Thick Glass And Each Empty Bottle Weighing Over 850g, Make Them Ideal For Home Made Sparkling Wines Or Elderflower Champagne Etc, Where Priming / Secondary Fermentation In The Bottle Is Required.
Ideal For Your Home Made Sparkling Wine, Elderflower Champagne Etc.
Replacement Corks & Wires Available (See Our Other Items).