SPECIAL OFFER - Alcotec Triple Still Turbo Yeast - Expired BBE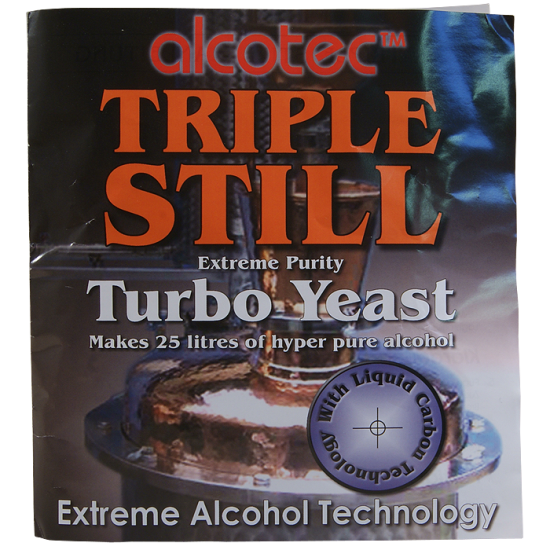 -66 %
SPECIAL OFFER - Alcotec Triple Still Turbo Yeast - Expired BBE
Usual Price £7.35 - Reduced to £2.50 - On Special As Expired BBE Date (Oct 2023)
Alcotec Triple Still Takes Purity In Fermentation To Its Extreme! Makes 14% Alcohol In 7 Days Using 6Kgs Of Normal Sugar Or 7Kgs Of Brewing Sugar.
Makes 21 Litres of Alcohol To Approx 14%.
Includes 140g Of Activated Carbon, Yeast, Nutrient & Instruction Leaflet.
You Will Need To Also Purchase "Alcotec TurboKlar Finings" For Use With This Product.