SPECIAL OFFER - Alcoshot Starter Kit - Mixed Fruit Flavour Shot Kit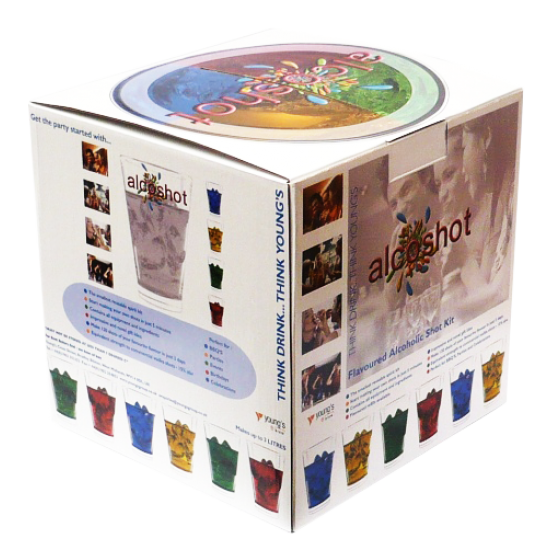 -24 %
SPECIAL OFFER - Alcoshot Starter Kit - Mixed Fruit Flavour Shot Kit
Usual Price £21.09 - Reduced to £16.00 - On Special As End Of Line - Good BBE Date (Nov 2022)
This Kit Contains All Equipment, Ingredients & Instructions To Make 120 Shots.
Ready In Just 5 Days, This Kit Is Re-useable With Alcoshot Refill Kits.
Equivalent To Commercial Vodka Shots - 15% abv.
Each Kit Contains - 2 Fermentation Containers, 1 Container Lid, 2 Sugar Packs, 1 Spoon, Pack Yeast/Nutrient, Pack Acid/Stabiliser, 3 Packs Finings, Flavouring Compound, Syphon Tube & Clip, Instruction Leaflet.