SPECIAL OFFER - 250g Vacuum Foil Packed - Hallertau Blanc Whole Leaf Hops - 2019 Harvest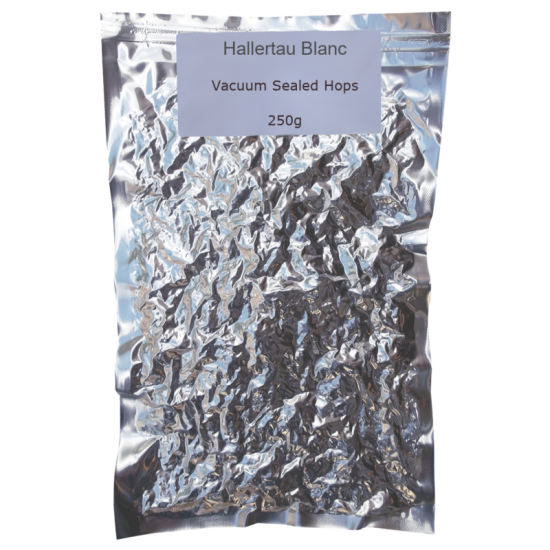 -27 %
SPECIAL OFFER - 250g Vacuum Foil Packed - Hallertau Blanc Whole Leaf Hops - 2019 Harvest
Vacuum Sealed In Double Sided Foil Pack For Long Life & Freshness.
2109 Harvest - 9.5% Alpha
Bramling Cross Is A Good All Round Moderate Alpha Hop Commonly Used In English Bitters.
Characteristics -  Spicy Blackcurrant And Citrus Flavours
Tips On Hop Storage - If You Dont Use All Your Fresh Hops At Once, Or Just Want To Keep A Few Varieties At Hand As A Backup, Follow These Best Practices. The Enemies For Your Hops Are Oxygen, Light And Heat, So We Reccomend Any Long Term Hop Storage Be Done In A Vaccuum Sealed Bag Placed In A Plastic Tupperware Container Stored In A Fridge (Or Freezer For Long Term Storage) - If you Do Not Have A Vaccuum Sealer.....And Lets Be Honest, Its Not Many People Who Do, Then Use A Plastic Zip Seal, Freezer Type Bag And Expel As Much Air As Possible. We Reccomend That If You Are Storing Your Bag Of Hops In The Freezer That They Are Then Placed Inside A Tupperware Type Container As Well, To Protect From Direct Contact With Ice.