Pack Of 200 Wax Discs - 6cm Diameter - To Fit Traditional 1lb Jam Jars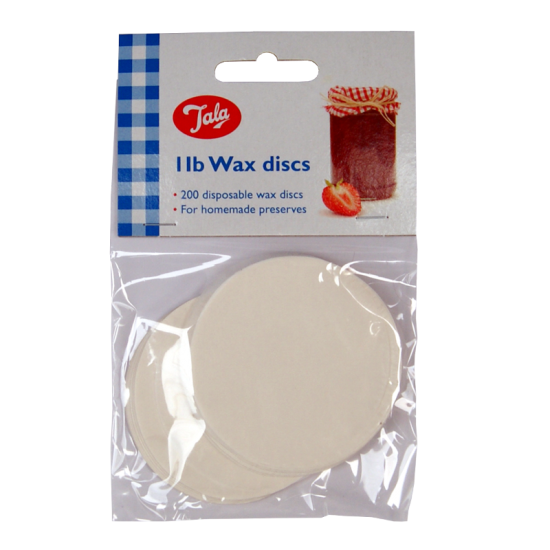 Pack Of 200 Wax Discs - 6cm Diameter - To Fit Traditional 1lb Jam Jars
200 Wax Discs For Home Made Preserves.
Helps Prevent Mould Forming During Storage.
Tony's Tips
Unexciting but essential! The best way to guard against surface mould growth on your preserve is to cover the surface when hot with a suitable 7cm or 6cm diameter Wax Disc and seal immediately with an airtight lid. Or if you are filling a lot of jars wait until the contents have totally cooled and then perform these operations. Avoid this covering process between these stages because warm or tepid contents may promote condensation and resulting surface mould.