55ml (Small) Hexagonal Glass Food Jars With Black Lids - Pack Of 6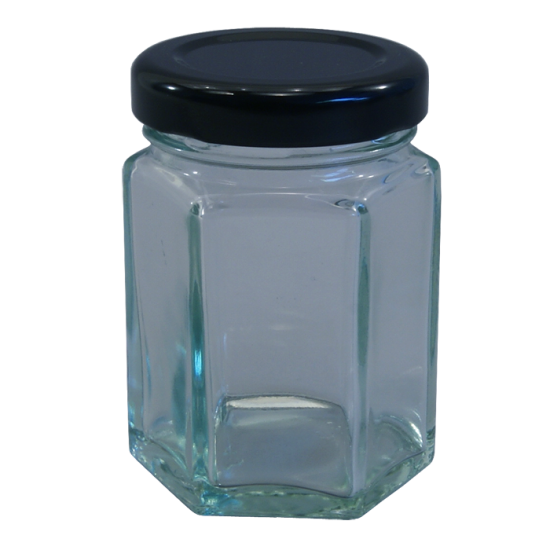 55ml (Small) Hexagonal Glass Food Jars With Black Lids - Pack Of 6
6 x Small 55ml  Hexagonal Clear Glass Jam Jars.
Ideal For Mustards And Sauces - Too Small For Most Jams And Relishes
55ml  Capacity - 4.2cm Wide x 6.5cm High.
Replacement Lid Size 43mm.
Tony's Tips
My wife makes an eye watering Cornish ChuPney and loves these "ansome-'iddle" jars for a deliciously   intense accompaniment to her home made "Carnish Par-stie"s, I like it with anything! Anyway back to the jars . . . they're Classy, Glassy little Jars with many uses.