370ml Round Preserving Jar With Clip Top Lid And Seal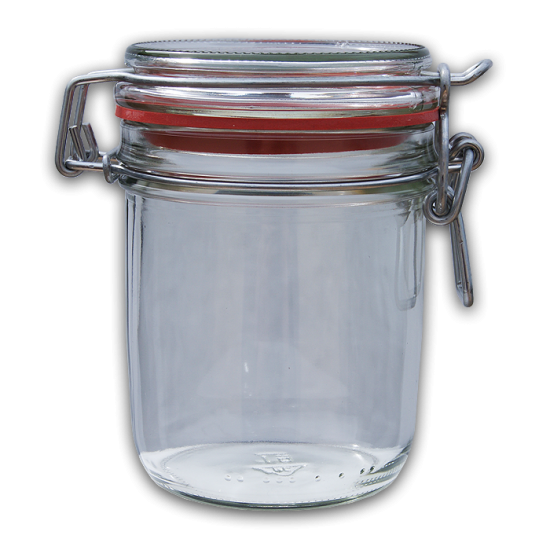 370ml Round Preserving Jar With Clip Top Lid And Seal
Quality Glass Clip Top Preserving / Storage Jar.
Rubber Ring & Metal Clip Provide Secure Airtight Seal.
370ml Capacity - 8cm Wide x 11.5cm High.
Tony's Tips
These Clip Top Preserving Jars are useful for Preserves, Jam, Chutney etc and a vast number of unrelated storage tasks for instance, anything Granulated; Coffee, Tea, Flour, Sugar, Drinking Chocolate, Cinnamon Hundreds and Thousands, etc. or items such as Biscuits, Sweets, Liquorice Allsorts, Fudge Chunks, Marsh Mallows,  Nuts, pickled onions Olives, Gherkins and other non-kitchen uses could include Soap Flakes Fishing Bait, Layered Coloured Sand from Alum Bay in the Isle of Wight, Pebbles to be polished, Pebbles that have been polished, old Used Stamps, Gobstoppers, Dog Biscuits, Ointment, Oils etc . . . . Just be careful to thoroughly wash and sterilise them between different uses!