VinClasse Cleaner Steriliser 1Kg Tub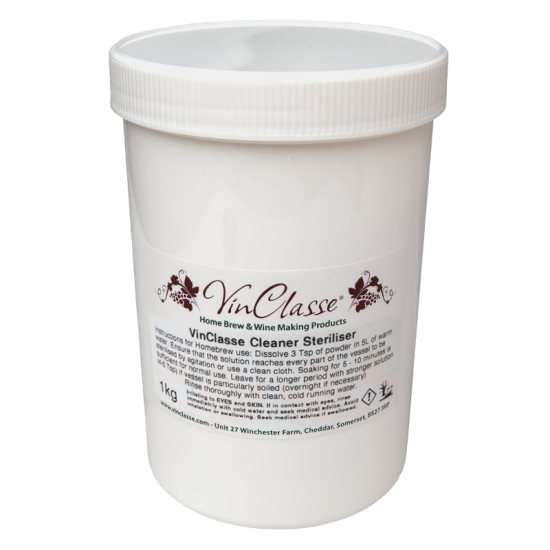 VinClasse Cleaner Steriliser 1Kg Tub
Super Concentrated Formula, 3 Teaspoons Makes 10 litres of Sterilising Solution.
Full Instructions On The Tub.
Cleans & Sterilises All Your Home Brew Equipment In One Operation.
Comes In A Handy Re-Sealable Food Grade Plastic Tub.
Tony's Tips
I use VinClasse Steriliser & Cleaner every time without fail for all equipment 12 – 24 hours prior to the brewing process and this ensures an untainted and bacteria free brew, it goes a surprisingly long way too at 3 to 4 teaspoons to 10 litres water, simply swirl all equipment like spoons, airlocks siphon hose etc in the fermenting bin that is to be used for the next brew filled with the mixture and rinse thoroughly with clean cold water just before use. It's easy, very effective and essential for an uncontaminated brew.