Wine Bottles Green x 24 - 750ml Glass Including Corks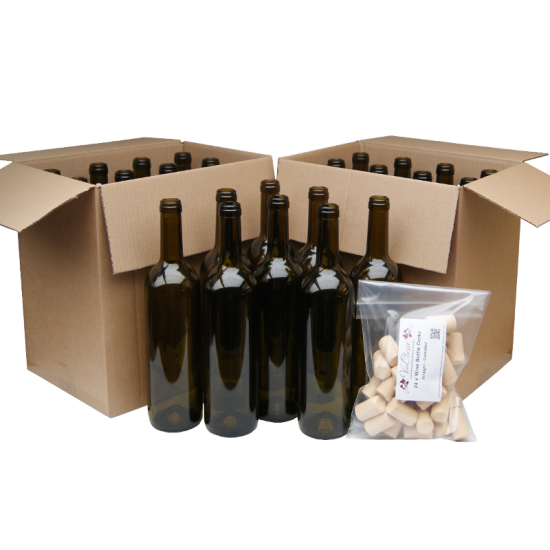 Wine Bottles Green x 24 - 750ml Glass Including Corks
24 Punted Green Glass 75cl Wine Bottles.
You Will Require Wine Corking Tool (Not Included).
Order With Confidence - We Take Extra Time & Effort When Packaging All Our Glass Products & Double Box Whenever Required.
Tony's Tips
Punted green wine bottles and corks but only 24! You may need 2 packs or even 3 depending on your output per batch, don't forget the labels and marker pens and shrink capsules for The full Monty or The Jewson Lot! All available from those wonderful Balliihoo people in Cheddar Somerset. . . . Customer care a speciality!