Champagne Bottle Foils / Capsules - Black - Pack Of 30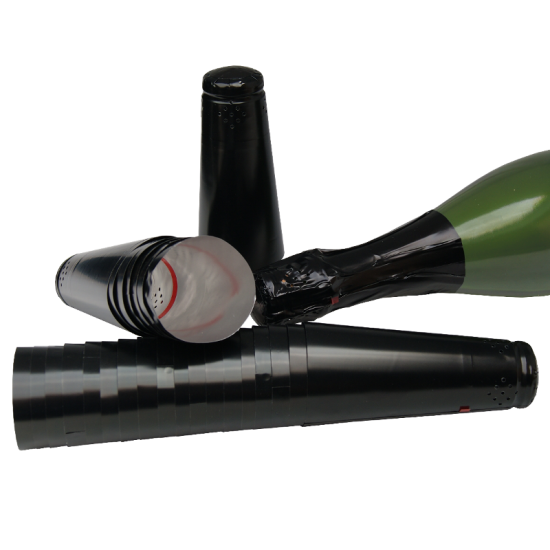 Champagne Bottle Foils / Capsules - Black - Pack Of 30
30 Black Foils For Traditional Champagne And Sparkling Wine Bottles.
Gives A Professional Finish To Your Bottles.
Simply Slide Over The Neck, Squeeze To Fit And Smooth Flat To Finish.
Tear Strip For Easy Removal.
Tony's Tips
These Champagne Bottle Foils provide the final crowning glory to your Sparkling Wine or Champagne Presentation. The traditional appearance of the bottle dressed with these professional looking foils somehow enhances the overall enjoyment and  sense of occasion if celebrating  and indeed, even seems to intensify the taste of the contents especially when chilled in an ice bucket!  It's true to say an unopened Champagne bottle looks embarrassingly Naked without this, finishing touch . . . . . . Here's to your Special Event!