8 Gram Co2 Pressure Top Up Bulbs / Cartridges - Pack of 50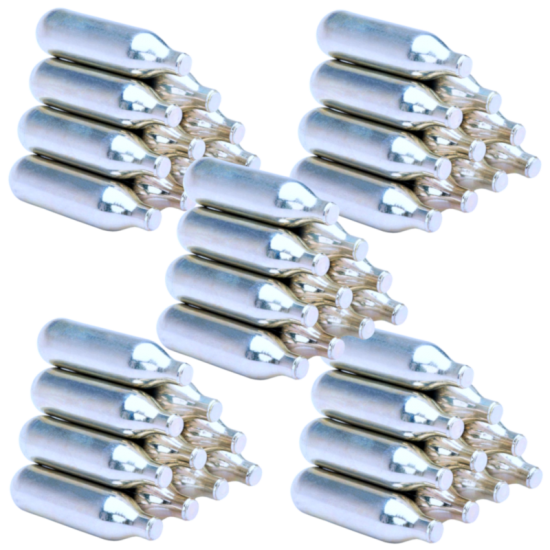 Sold Out
8 Gram Co2 Pressure Top Up Bulbs / Cartridges - Pack of 50
Disposable Co2 Single Charge Capsule For Use With 8 Gram Homebrew Co2 Pressure Top Up System.
Contains 8 Grams Of Natural Co2 Gas Under Pressure.
Requires Threaded Bulb Holder For Use.
PLEASE NOTE - As this item contains pressurised containers it cannot be sent by Royal Mail & therefore must be shipped by "LAND COURIER" only, this may affect the availability of this product to certain areas.
Tony's Tips
Nothing better than a nice box of 10 shiny new Co2 top up Bulbs on standby to keep up the pressure . . . except a big box of 5 boxes of 10 perhaps! by the way, the empty cartridges make ideal cheap bargaining gifts for troublesome kids! they look special because they are shiny and feel quite heavy and valuable (so dispose of empties responsibly, and effectively!)