FastFerment 30L Conical Fermenter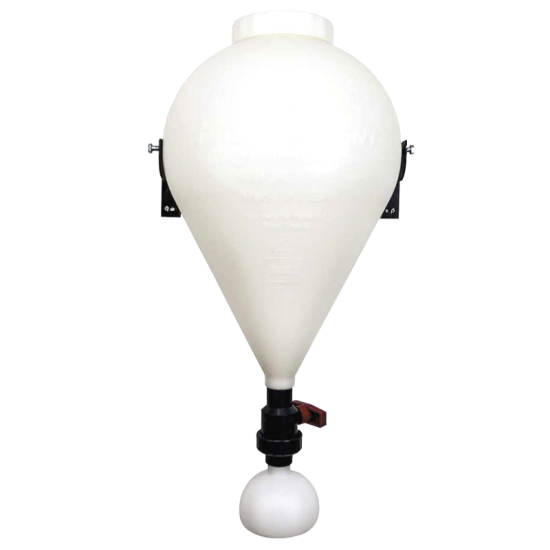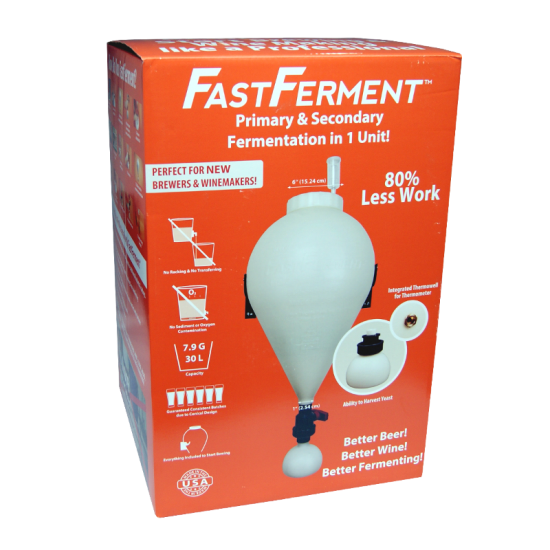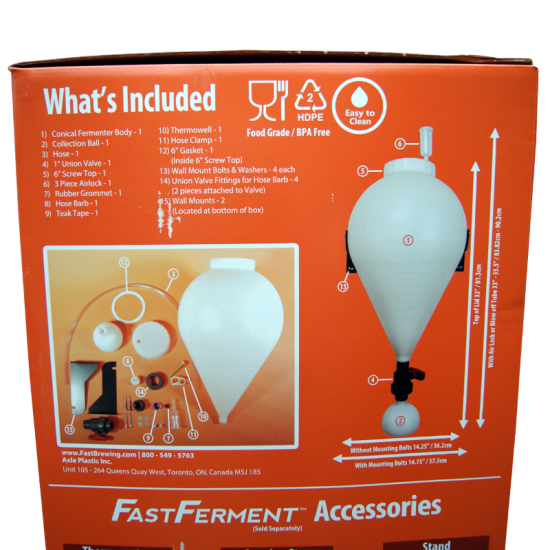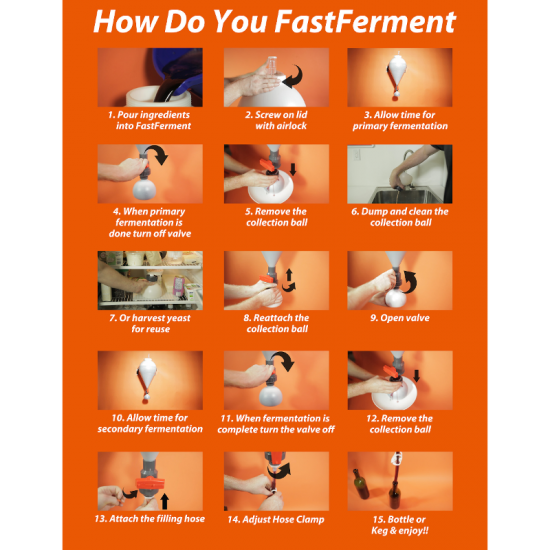 FastFerment 30L Conical Fermenter
30L Plastic Conical Fermenter With Tap And Removeable Sediment Bowl.
No Need For Transfering Or Racking - All Stages Of Fermenting And Clearing Can Be Carried Out In The Same Fermenter.
Includes 6" Screw Top With Airlock, Bottle Filling Attachment and Wall Mounting Brackets.
Full & Comprehensive Instructions For Assembly & Wall Mounting Are Included.
Optional Stand And Dial Thermometer Also Available to Purchase Separately
Tony's Tips,
Wow!
This new style FastFerment 30L Conical Fermenter really cuts the fermenting process in half. The steep sides allow the sediment to run direct to the removeable bowl at the bottom so that it is not necessary to rack off the must for thorough Beer or Wine fermentation.
There is a stand available which lets the fermenter sit securely just above the floor, or if you prefer simply use the wall brackets included in the Pack, so you can simply lie under the valve outlet open-mouthed, turn on the tap and drink all day without  the need of a Glass or moving! except of course, for the occasional visit to the Bathroom! . . . . . . (Just a little Joke! . . . . . .  please don't try this at home!)