Balliihoo 30 Litre Fermentation Bucket With LCD Temperature Indicator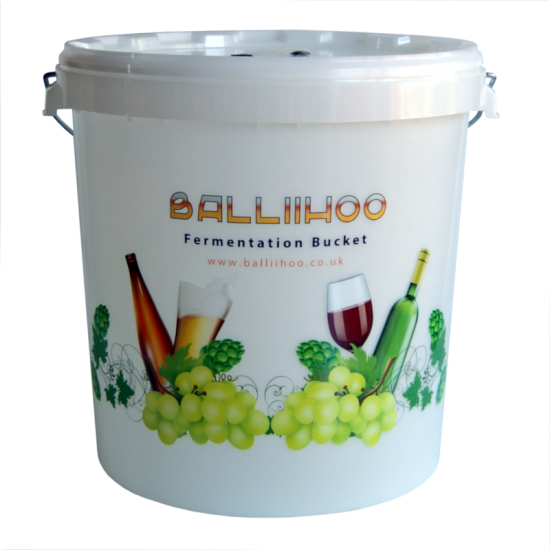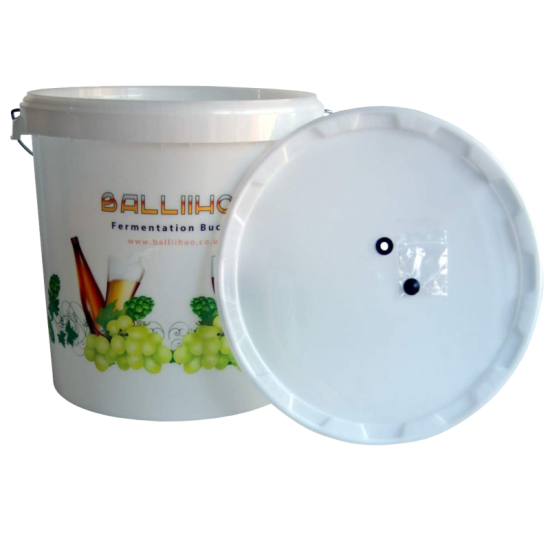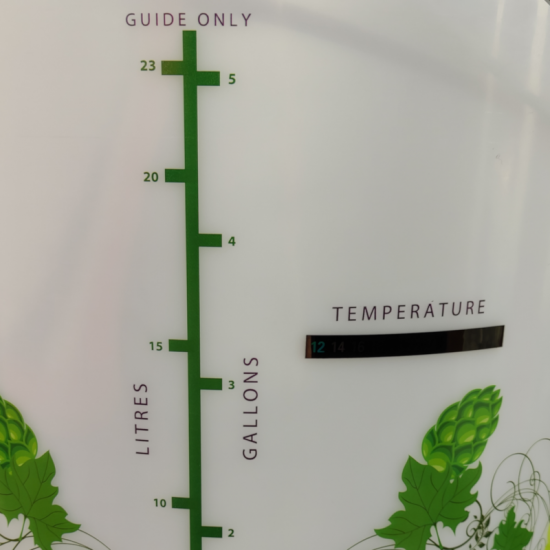 Balliihoo 30 Litre Fermentation Bucket With LCD Temperature Indicator
Ex Tax: £11.25
or Buy 3 or more for £8.50 each
The Best Fermentation Bucket Available - Has An LCD Temperature Strip With A Range From 12°C To 32°C (Ideal For Both Beer & Wine Making).
Graduated In UK Pints & 750ml Wine Bottles As Well As The Standard Gallons & Litres.
Fully Printed Opaque Food Grade Plastic For Easy Viewing Of Liqud Level - 2 x Side Handles And A Sturdy Metal Carry Handle With Plastic Grip.
Comes With Lid That Has A Hole To Accept An Airlock & Is Supplied With Both An Airlock Grommet & A Blanking Grommet (Airlock Not Included)
Height 37cm - Diameter (Not Including Handles) 36cm.
Tony's Tips
The place where it all begins! Has to be the very best for the very best start in life, these Balliihoo Fermentation  buckets are all I need; see-through, robust, food grade plastic, printed with all relevant brewing and wine making measurements, now in a 30 litre rather than the old type 25 litre, means that it is still ideal for all your 30 bottle wine and 40 pint beer kits and now also good for the more active stout kits as well - it's "just a Bucket" (although it comes complete with a punched lid and grommet for an Airlock, solid grommet and LCD Temperature strip)
*Food grade plastic is marked with a "recycling" triangle enclosing the numbers 1-7. These Buckets have the number "5" and "PP" which stands for Polypropylene, marking the quality ideal for food (particularly when packaged hot).