Bottle Drainer - 45 Bottle Tree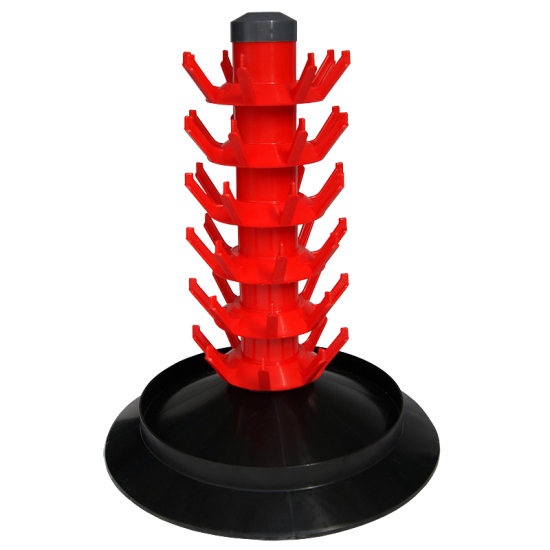 Bottle Drainer - 45 Bottle Tree
High Quality Construction Bottle Draining Tree For 48 Bottles.
Large Sturdy Base For Stability Also Catches All Drained Soloution.
Easy To Assemble / Dismantle.
Dimensions Of The Fully Assembled Tree - Hieght 50 cm, Base Diameter 40cm, Diameter Of Sements (including fingers) 20cm
Tony's Tips
This 48 Bottle (Beer and Wine) Drainer takes up a bit of space  but compared with a shelf – nothing! Another essential gadget for the Beer and Wine Bottler ranking high on the household useful essentials list along with the Hoover, Whirlpool Dish Washer, Samsung -TV, Sellotape etc. and so easy to erect and use! it beats balancing sterilised bottles on the window ledge for the cat to knock off or standing 48 bottles around the lounge fire to get hot and cracked, worth every penny! There's no need to sterilise the branches as this is carried out by the residue solution draining from the bottles . . . . clever.