Vik Beer 1.7kg - Premium Lager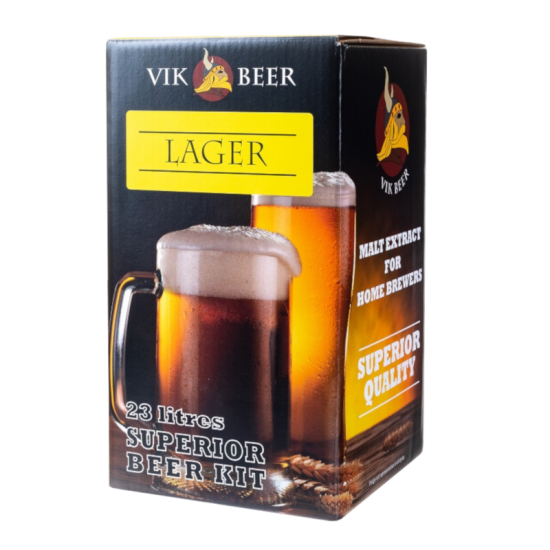 Sold Out
Vik Beer 1.7kg - Premium Lager
Makes 23L - 40 Pints Of Premium Lager A.B.V. Of approx 4.4%
Full Instructions On Box.
Requires 1Kg of Brewing Sugar or Beer Kit Enhancer.
Ready To Drink In Around 21 Days
Tony's Tips
Lager from Italy!
If you want to enjoy VIK whilst going on the "Pisa" you may have a "Leaning" towards the higher gravity version of this quality Lager, simply add less water to make 18L which will achieve around 6.0% ABV.
For a more Vertical Trip, to enable you to "Rome"  around longer  with  less "Inclination"  to topple over,  this choice lager is still very enjoyable and Refreshing too at 4.4% abv for 23L.