Brewmaker Lager 1.8kg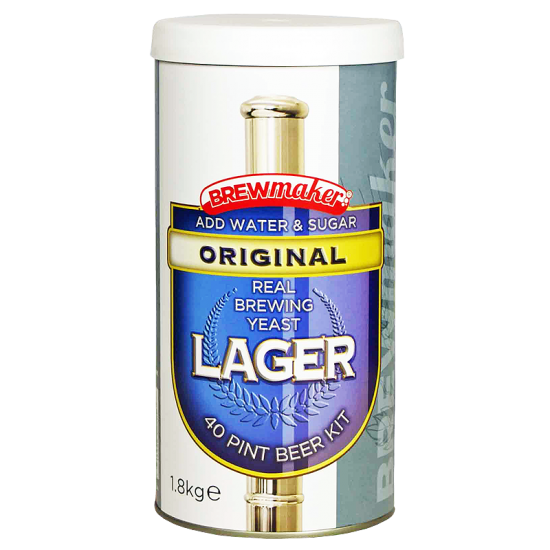 Sold Out
1.8Kg Kit, Makes 40 Pints of Quality  Lager, Full instructions included.
Ready to drink in around 14 days - Fast Fermenting - Fast Clearing.
No Artificial Preservatives, Colourings, Flavourings or Sweetners.
Requires 1Kg of Brewing Sugar or Beer Kit Enhancer.
Tony's Tips
All Brewmaker kits are fast fermenting, fast clearing and use genuine brewers yeast, you can't beat a cool Original Lager such as this, especially if you add a Beer/Lager kit enhancer in place of granulated sugar. I also like to use Light DME or Extra Light Spraymalt to intensify body and flavour. 
Lastly, don't forget to add Finings to promote a speedy clearance to start enjoying the results ASAP!