110ml Hexagonal Glass Food Jar With Black Twist Off Lid - Pack Of 6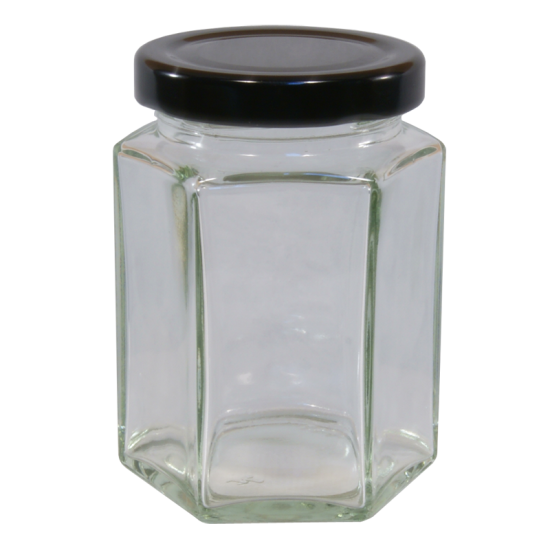 110ml Hexagonal Glass Food Jar With Black Twist Off Lid - Pack Of 6
6 x Hexagonal Clear Glass Jam Jars.
Replacement Lid Size 48mm.
110ml Capacity - 5cm Wide x 7cm High.
Tony's Tips
My wife makes an eye watering Cornish ChuPney and loves these "'ansome 'iddle jars" for this deliciously  intense accompaniment to her home made "Carnish Par-stie"s, . . . I like it with anything!
Anyway back to the jars . . . they're Classy, Glassy little Jars with many uses!.
A friend of mine uses the larger sizes for housing "Night Light" candles, another friend keeps them for his nails, screws, nuts & bolts etc. in his tool shed, (you guessed it . . my wife will go mad if she finds out where her treasured little jars are going!)  Has anyone found another use for these? My readers would love to know.